22 April 2022
Bike repair stations – Types and functions of bicycle stations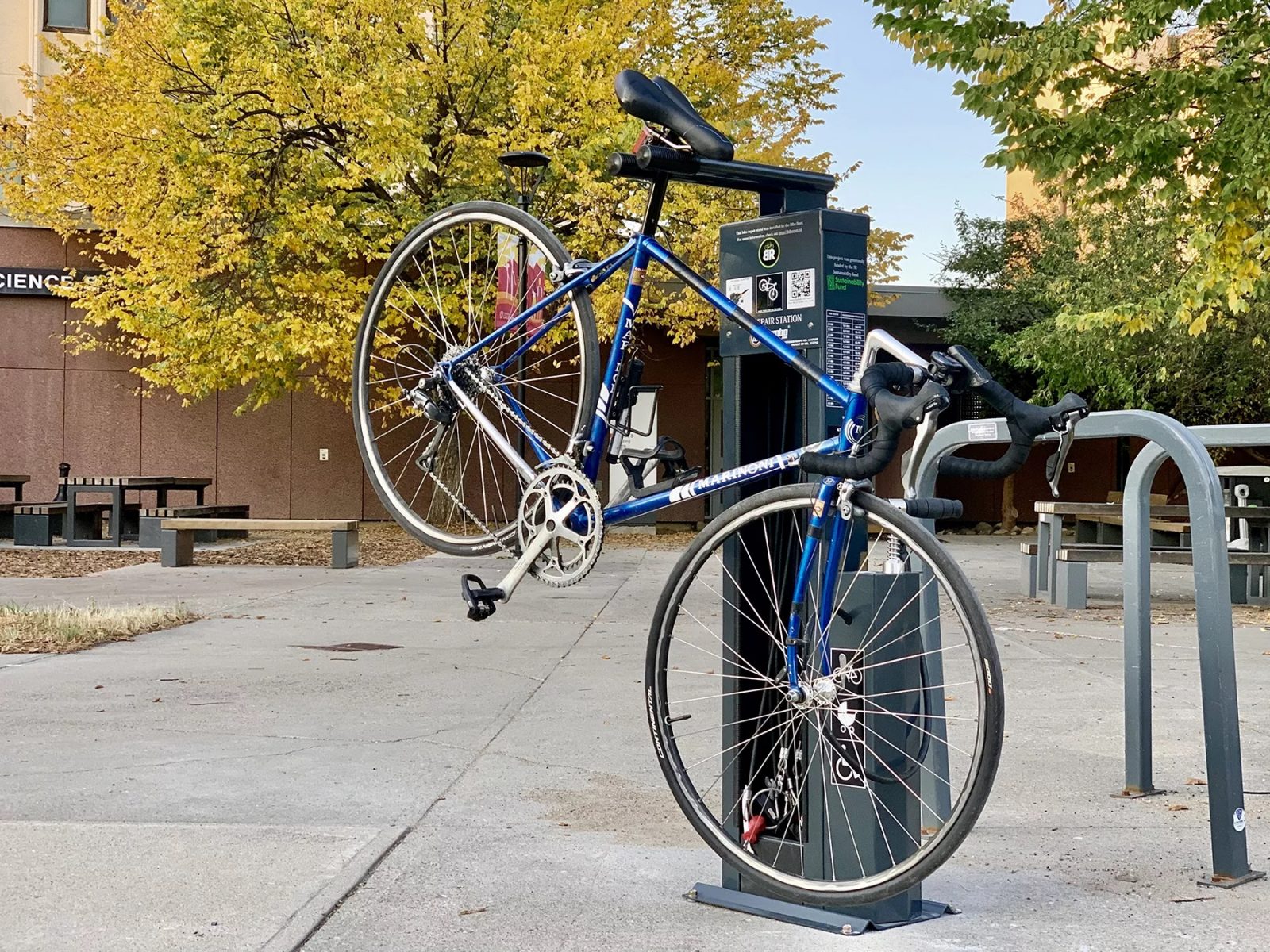 Damaged brake, broken chain, or maybe lack of air in the tyre? There are many potential breakdowns and problems with a bike that can happen to a cyclist. In this case, there is no need to end the tour – just find a bike repair station to deal with the problem quickly. The number of such places on the map of Poland is regularly increasing, so finding a modern, functional station is not a problem. This article will present you the types and functions of bike repair stations.
What types of bike repair stations are there?
If a bike failure takes you by surprise on the way, you can use a bike repair station. You can choose from service points that provide bike repairs. The advantage of this solution is certainly the professional repair of the bike, but there seem to be more disadvantages. First of all, these stations are open only for a few hours a day and usually only on working days, sometimes additionally on Saturdays. So if a problem with a two-wheeler happens to you on a Sunday trip, you cannot count on using the services of such a repair point. When choosing this solution, you also have to take into account the costs that can be very high.
An alternative to this type of workshops are bike self-repair stations. These are special devices equipped with professional tools that will allow you to remove the failure yourself. Modern stations are located in various places in Poland and abroad. They are usually located in bicycle parking lots, bicycle lanes, in office and commercial facilities, on university campuses, subway stations, in workplaces, close to restaurants, cafes, hotels and many other locations. Such an extensive map of the location of bike stations makes it easy to find the mentioned facility closest to you.
Functions of a bike repair station
Despite the inconspicuous appearance, bicycle repair stations are multi-functional devices equipped with a lot of tools for removing faults in a two-wheeler. Due to the extensive equipment, these facilities enable basic repairs to every cyclist.
The most advanced bike repair stations are equipped with over a dozen practical tools. For example, you will find 18 functions and tools on the IBOMBO PRS-LV2 model. The device is equipped, among others, with two flat wrenches, an adjustable wrench, a set of TORX wrenches including a swivel, three tyre levers and a skateboard socket wrench. In addition, this model also includes a stationary hand pump made of acid-resistant steel, anti-theft stainless steel nuts, aluminum OWZ frames and a pneumatic skateboard holder. The extensive equipment is complemented by: an elbow dispenser for disinfectants, an E-BIKE bicycle charging module and a small and large auxiliary bike stand. So many tools at the IBOMBO station will allow the cyclist to quickly deal with adjusting the steering wheel, repairing the brake or broken chain, tightening the saddle or inflating the tyre.