22 August 2022
Looking after and storing a bike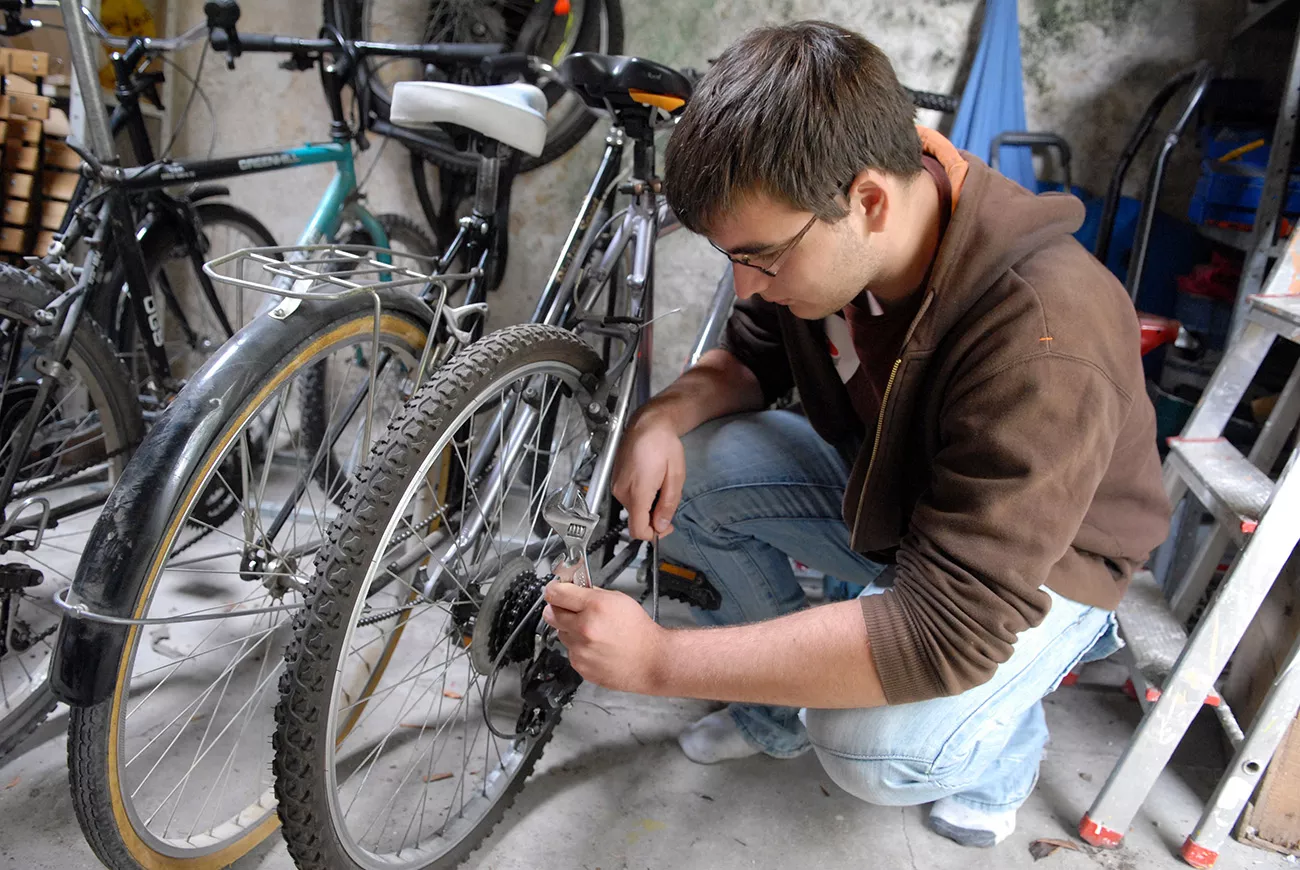 The state a bike is in has an overriding impact on the comfort and safety of cycling. And that depends not only on correct care and maintenance, but also secure storage. Discover how to store your bike in the winter so that it is still in good working order and enjoyable to ride at the start of the next season.
Winter bike maintenance
A bike is often left standing in winter. Even if you don't ride often or have your bike professionally serviced before each season, it's worth making sure it's properly secured for winter. Make sure to carry out appropriate maintenance on your bike before hanging it on the wall or putting it on the balcony. To start off with, wash it thoroughly with a brush or sponge. Remember not use pressure washers, as these will quickly flush lubricant out of bearings. Use clean water and adds a specially designed cleaning product if you wish.
Then thoroughly clean the bike drivetrain of any residual oil or grease. You can use stronger substances to remove them than those designed for the rest of the bike. Dry the chain and apply lubricant to it.
Also adjust your gears as part of the maintenance. Leave air in your tyres. Remove batteries from electronic accessories such as counters and lights. If you have V-brakes, you can release these. It is also advisable to drop the chain into the smaller toothed wheels so that the springs are not tensioned unnecessarily. Now you can store your properly maintained bike for the winter. Storing a bike: where and how?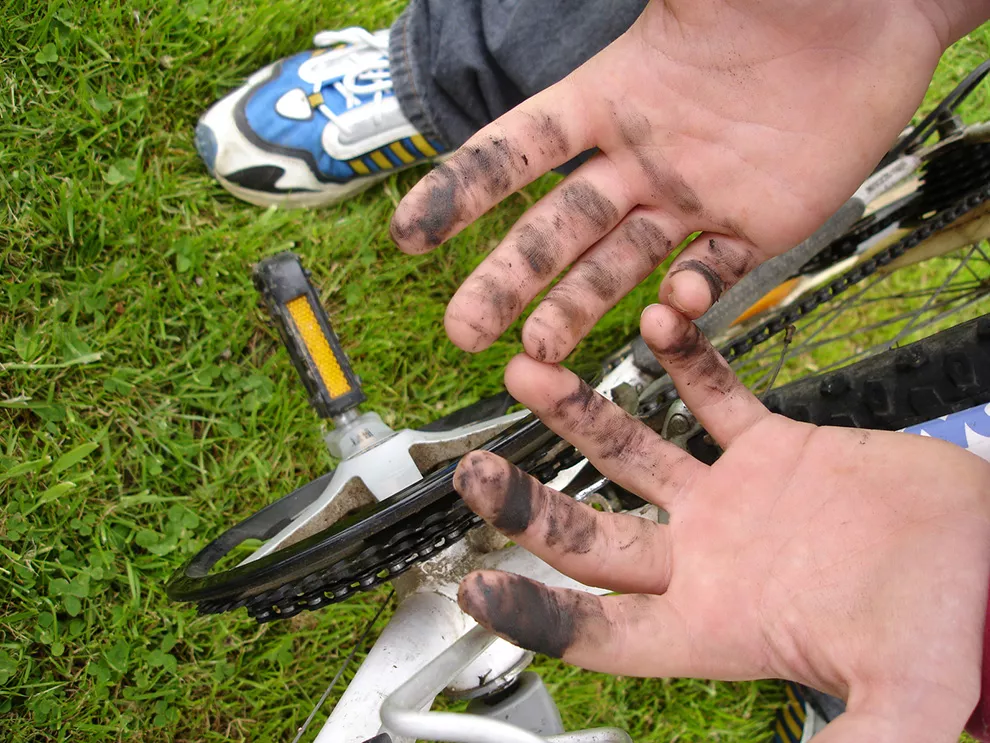 Where to store a bike in winter?
If you have a garage, large cellar or some utility space, then you're in luck – your bike will have the perfect conditions for winter. However, if you can't store your bike there, don't worry. Read on for hints on storing your bike on a balcony and in other places.
Bike on a wall
Hanging a bike on a wall is an alternative to storing it in a cellar or garage. This is a good idea as it is warm and the humidity is rather low inside a house. And your bike will undoubtedly be safer there. This is especially important for more expensive models. A bike on a wall can also become a stylish addition to a modern interior décor. If you want to hang your bike on a wall, then buy a special bike rack. Remember, when hanging you want your bike safe and secure.
Storing a bike on a balcony.
If you don't want or can't hang your bike on a wall, the keep it on a balcony. Make sure it is protected by a sturdy, waterproof cover. The cover has to be large enough to go over the entire bike. Put your bike at a spot where least exposed to rain or snow. Keep in mind that such a solution should be a last resort. Many bicycle parts are made of steel which, despite being well protected by a cover, can corrode leading to damage. So, if you have a choice between putting your bike on a balcony or terrace or hanging it on a wall, choose the second option.
Locking your bike in your building's common parts.
If you live in a block of flats, you could also try attaching your bike to the railings in the stairwell. Choose a place where your bike will not be in the way of other residents. In some blocks of flats there are utility rooms, where you can usually also leave your bike. Locking your bike for better protection against theft? It would be ideal to use two locks. Attach the rear wheel to the bike frame with a U-lock, and then the front wheel and the frame to a bike stand using a chain. Be sure to choose a reliable and secure lock from a renowned company.
Also bear in mind that thin stairwell railings can be easily overcome by thieves. It is often a better choice to lock your bike to a bike rack outside the block of flats. However, once it starts getting really cold and snow and rain appear, it is better to move your bike indoors.