11 November 2023
What shoes to buy for cycling?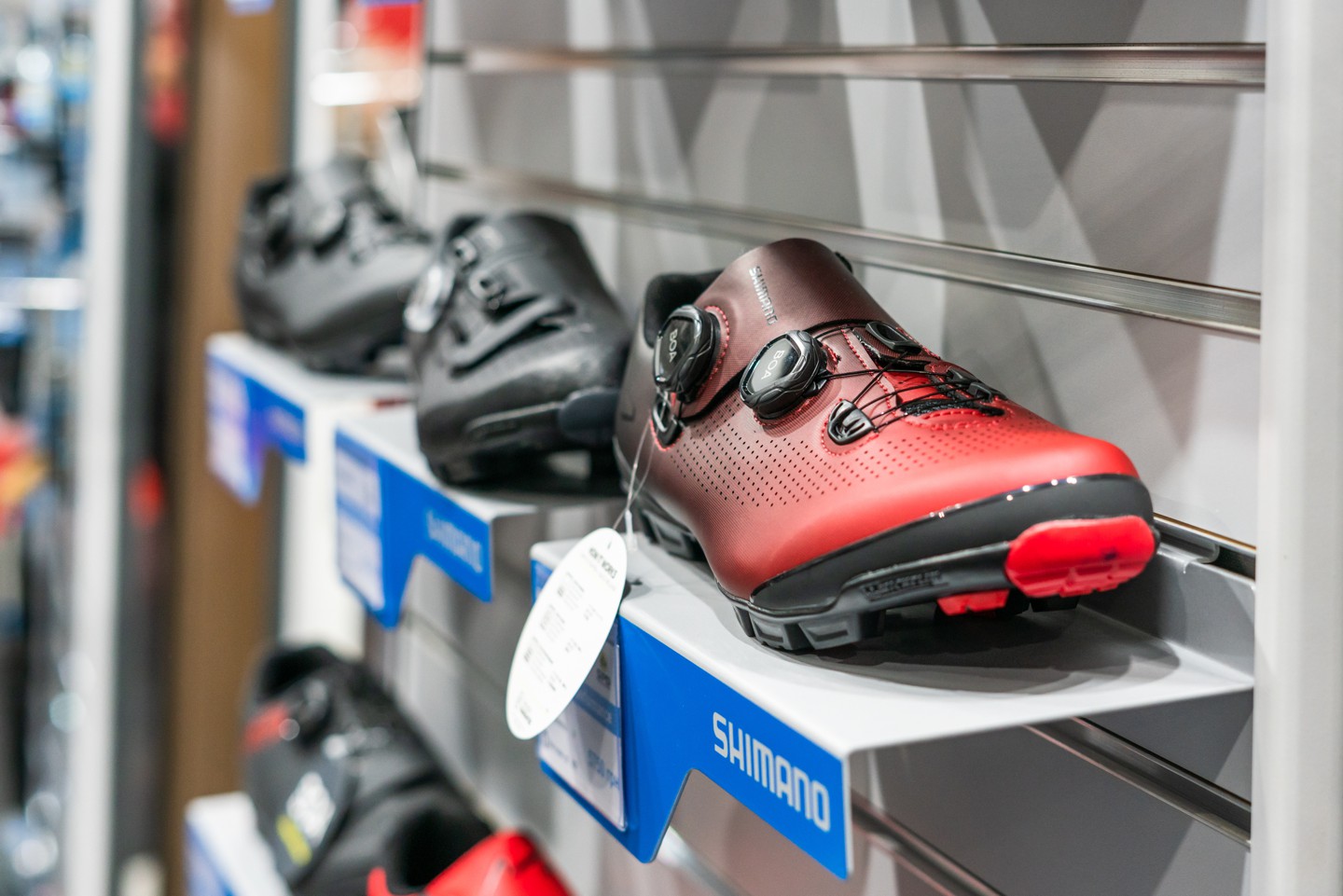 Professional cycling attire is the key to feeling even better while riding two wheels. Therefore, think about providing the right support for your feet, which do a lot of work during rides. Which cycling shoes will work best? Do you always need to invest in professional cycling shoes? We explain!
Is it possible to ride a bicycle in "ordinary" shoes?
Special shoes for cycling are not in all cases the best choice. It turns out that traditional sports shoes can be worn while riding by:
– those who are just learning to ride a particular type of bike – in "ordinary" shoes you can learn to control the vehicle faster and better;
– those who ride only around the city, typically recreational, commuting on two wheels to work.
In this situation, it is best to choose comfortable, sporty, airy shoes. It is also advisable that they have a fairly stiff sole finished with a non-slip surface. For recreational cycling, for example, lightweight and low trekking shoes work well.
Bicycle shoes and riding style – how to fit the right footwear?
Those who ride competitively, are passionate about cycling and take demanding routes, should invest in professional cycling shoes. Such will be SPD shoes designed for clipless pedals. Their advantage is that there is no possibility of them accidentally slipping off the platform while riding. They always remain connected to the pedal, which increases the safety of the cyclist.
Shoes with latches are created in versions for road cyclists, those who ride competitively and choose demanding mountain trails.
Road cycling shoes
Such shoes provide comfort during fast, dynamic riding, but are very uncomfortable when walking. They have an extremely stiff, hard, yet thin sole. In addition, SPD blocks stick out of them – they can be easily damaged while walking in such shoes. Road cycling shoes are designed with this in mind, provide stability to the foot during hours of fast riding.

MTB shoes
Such shoes are distinguished not only by a stiff sole, but also by a sharp tread. This is footwear with quite a wide range of uses. It is ideal for riding both on asphalt and on more demanding terrain. It can also be used for hiking and biking excursions, as it also provides comfort when walking.
Mountaineering shoes
This is footwear for the most demanding terrains. At first glance, it resembles typical shoes that are chosen for mountain hiking.
They have an upper that reaches behind the ankle, which provides stability for the foot when riding on uneven terrain. In addition, they use special reinforcements, waterproof membranes, insulation, so that you can ride in them in the harshest conditions.
Good shoes for cycling, that is, what kind of shoes?
Regardless of what kind of bike and where you ride, when choosing shoes for your bike, pay attention to:
– the way they are tied – rather give up buying shoes with Velcro fasteners – when they wear out, the shoes may start to accidentally slip off while riding. In addition to the classic laces, clip-on straps, which have no chance of screwing into the chain, work well. Shoes with buckles and BOA dials are especially popular among intermediate riders;
whether they are breathable – it is a good idea for cycling shoes to be made of the most breathable fabrics possible, to have ventilation inserts;
that they are as comfortable as possible – consider choosing shoes with thermo-molded inserts. After some time they become perfectly contoured and fit the shape of the foot.
Good bicycle shoes are almost as important as properly adjusted brake cables or properly inflated tires, which you will take care of at a bike repair station. Therefore, even if you haven't dealt with professional cycling shoes so far, and you want to start riding competitively, training more intensively, think about a model with SPD blocks. Such shoes will provide your feet with a stable position on the pedals, which will translate into both comfort and safety while riding.