23 August 2013
First IBOMBO stations in Warsaw!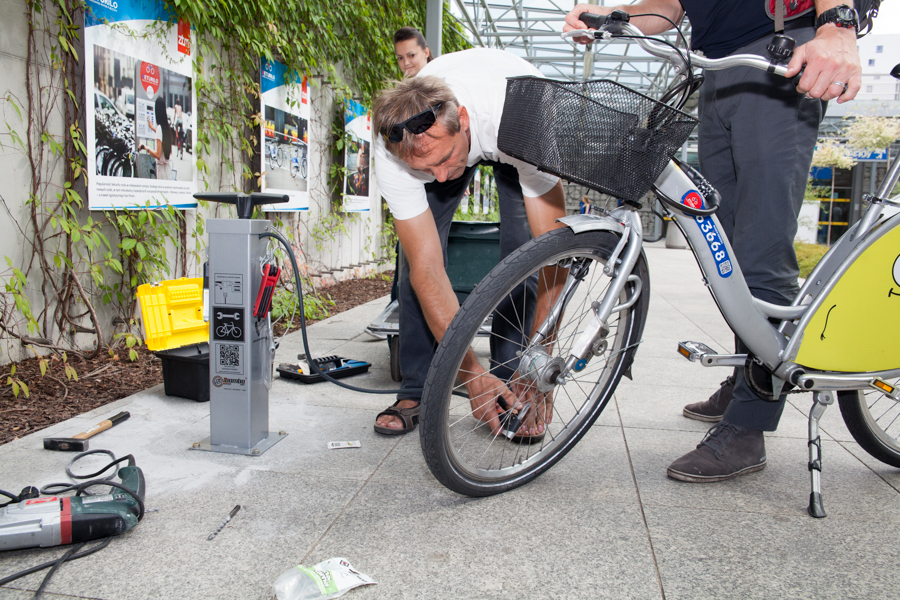 At the METRO MŁOCINY station in Warsaw, the first IBOMBO Public Bike Repair Station in Poland was installed (23/08/2013). The next stations were mounted by the Public Transport Authority in Warsaw a few days later in the Park + Ride parking lots at the Al. Wilanowska and at the P + R transport hub  Al. Krakowska. The flagship model of the IBOMBO station PRS-LV2 is located at P + R URSYNÓW – two PRS-LV2 models are waiting in the ZTM warehouse for assembly in the centre of the capital. Our company also prepared a graphic design of the stations, which included the logo and the slogan "Fall in love with Warsaw".
Please visit the profile of the Plenipotentiary of the Mayor of the Capital City of Warsaw for bicycle communication, where you can read the opinions of Internet users about IBOMBO® stations.
Please see our short videos of the IBOMBO station installation below:
Installation of PRS-sV1 P + R METRO MŁOCINY
Installation of PRS-LV2 P + R METRO URSYNÓW
IBOMBO® PRS-sV1 station tested on the "Veturilo" Warsaw City Bike – test passed.
The names Veturilo and Ibombo are derived from Esperanto, where veturilo means bicycle, and + bombo – to pump.