18 September 2017
POLISH RECORD: 7 days 7 minutes 7 hours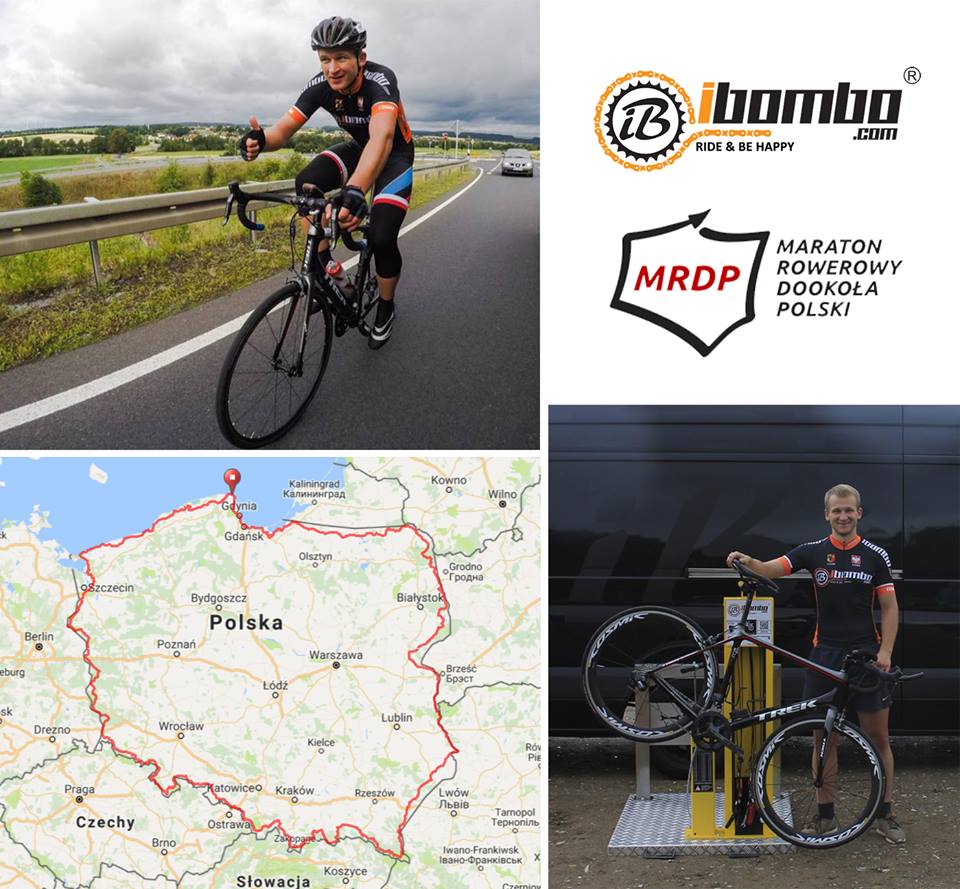 "Ultra Cosmic" wins in the TOTAL EXTREME category – Bicycle Marathon Around Poland – 3140 km! Kosma Szafraniak (IBOMBO TEAM) did it in 7 days 7 h 7 min! This is a new marathon record in running without support! The time limit for completing the required distance is 10 days, so Kosma had to travel about 450 kilometres each of the seven days! It broke the previous record in 2009 belonging to Jan Lipczyński, which was 8 days, 9 hours and 55 minutes.
It should be noted that a better result on this route was achieved by Remek Siudziński – 7 days 6 hours 25 minutes. However, he competed in the category with full technical support and unlimited external help.
The key to success was tactics and skilful distribution of forces over such a long distance. Kosma was on his own. 38 daredevils decided to ride this route. It was forbidden to ride in a group or use the help of third parties. He was only allowed to use shops, restaurants, hotels etc..
The chance to break the record belonging to Kosma (IBOMBO TEAM) will be in 2021.
You can read the report of the entire tour here:
http://mrdp.pl/relacje-mrdp-2017/kosma-szafraniak-relacja