11 May 2014
Bike repair station in IKEA!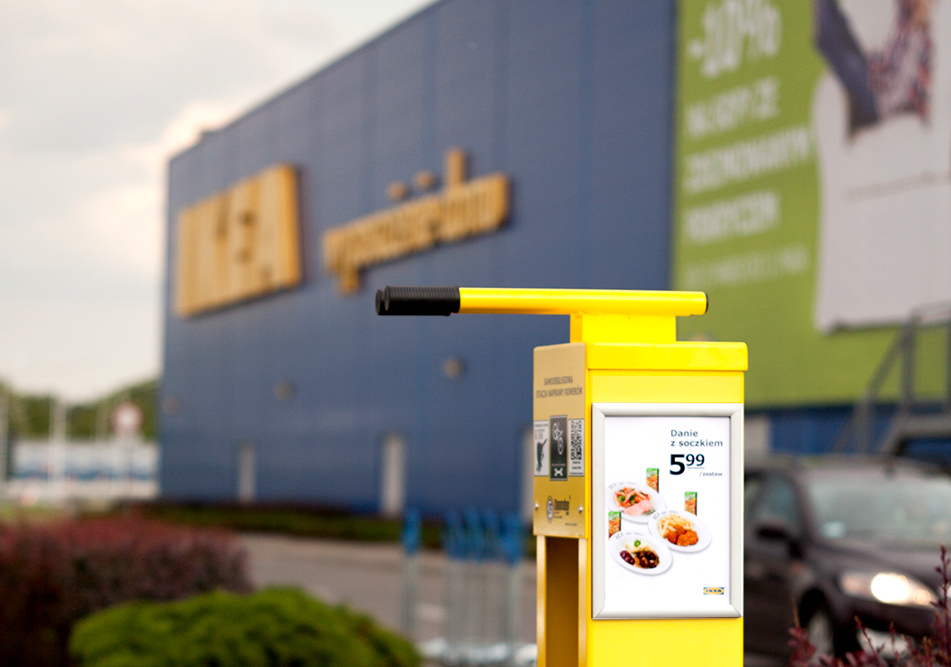 On Wednesday (May 8) in front of IKEA in Warsaw we installed the repair station IBOMBO PRS – LV2 – what is important, for the first time there are aluminium waterproof frames placed on both sides of the station (open -remove- close!). This new option makes it possible to change the ad content quickly on both sides of the station. Advertising materials can be printed on plain paper. The frames can be exposed to rain and sun. The first frames were made on special order from Austria.
We are pleased to be noticed by IKEA and the fact that our products were recognized by the company's employees already in 2013. However, we had to prove that our product is high quality and durable. Especially for IKEA we developed new pictograms that were placed on the stations.
The IBOMBO station is a clear signal that cyclists in IKEA stores are highly desirable.
IKEA encourages customers to use eco-transport. How can we ensure that IBOMBO products are in line with the corporate policy of IKEA? Read below:
"We want to have a positive impact on people and the environment for many years, we focus on saving resources and we try to form a better everyday life for many people (…) " – http://www.ikea.com/
Another good news – after consultations with disabled people, IBOMBO introduces a new standard – a bench next to the stations dedicated for attendants of people with disabilities. It will simplify the process of pumping air into the wheelchair tyres.